The experience
Premium facial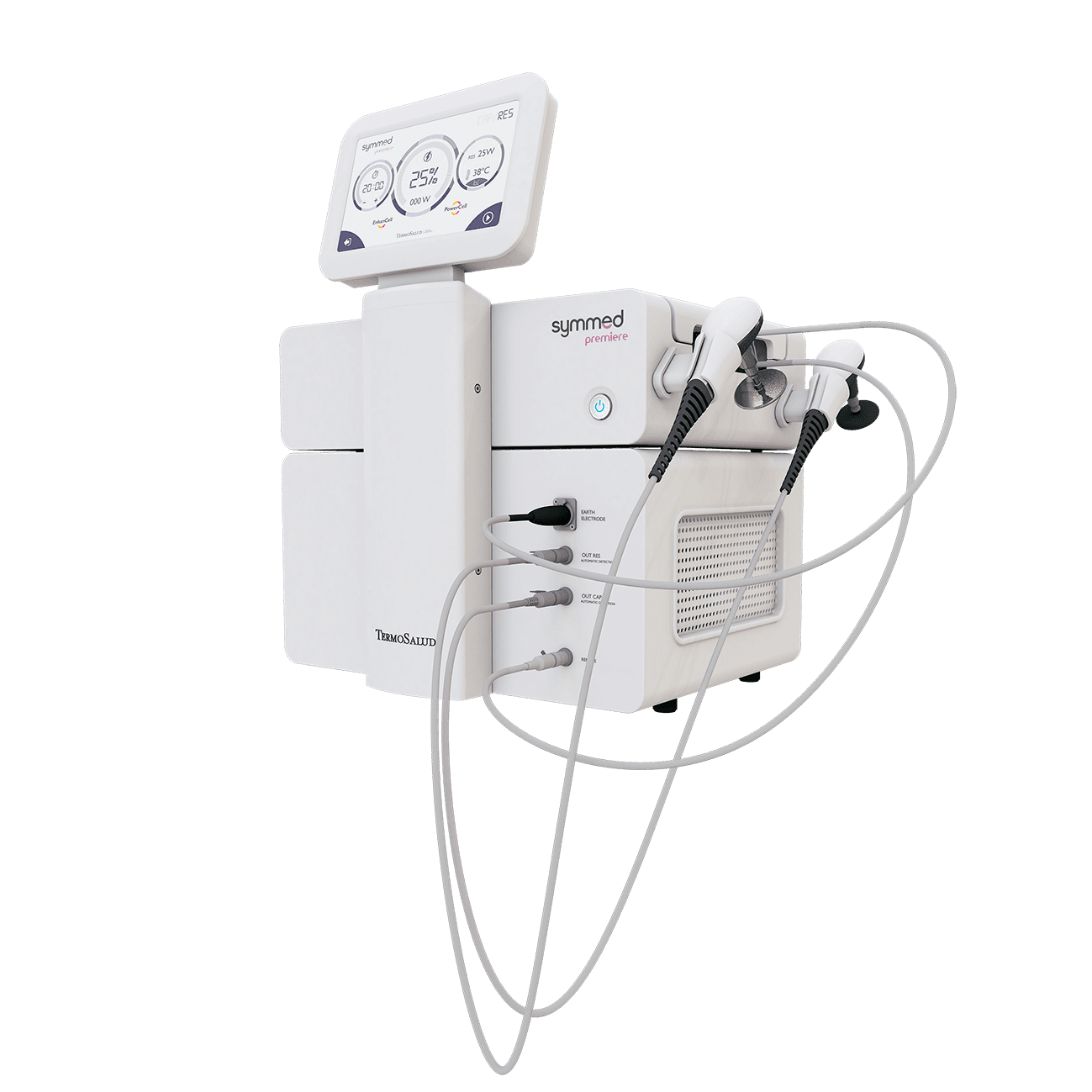 The Symmed Premiere method uses S-IonMove, S-InDepth Effect and S-Active Pulse technologies, together with the SMART SENSE handpiece with infrared sensor, to deeply stimulate cell activation mechanisms and thus achieve excellence in facial rejuvenation (anti-aging) and hair rejuvenation treatments.
PROFITABLE +

VERSATILE

+ EFFECTIVE

Symmed Elite Aesthetic Method Specialized protocols with proven clinical results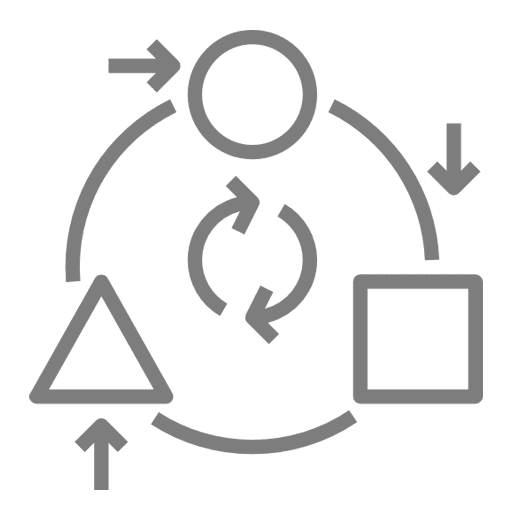 Versatility of treatments facial,
body and hair

Premium kits
with specific electrodes
A technology that makes your business grow and adapts to the constant demands of a sector in continuous growth.
Advanced technology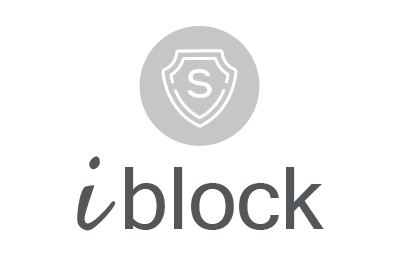 ACTIVE PROTECTION
Permanent temperature control via the Smart Sense Handpiece for maximum treatment tolerance and safety.
1 of 3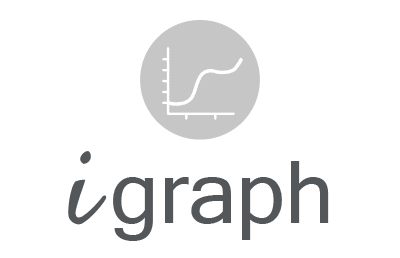 GRAPHIC
VISUALISATION
Monitors the evolution of the treatment phases over time, optimising its effectiveness.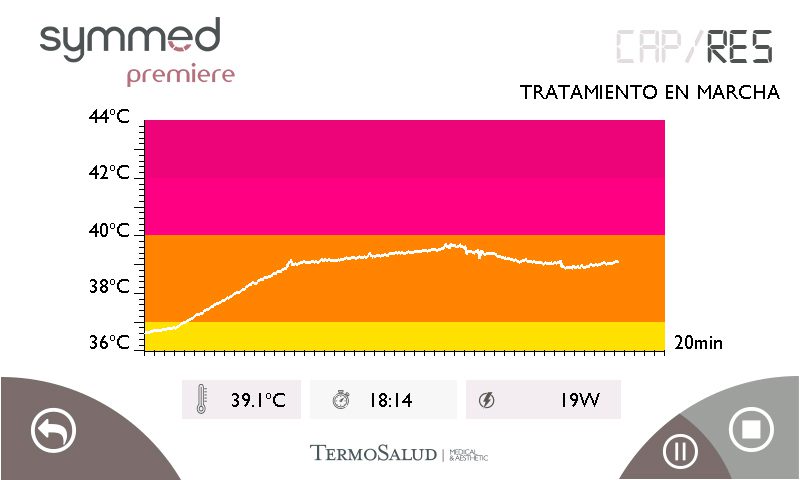 2 of 3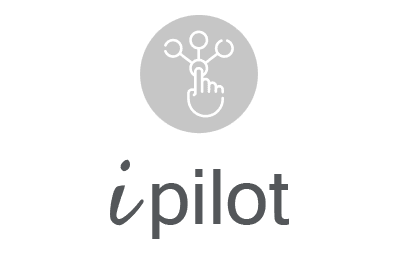 VIRTUAL ASSISTANT
You can select the work phase and the software will guide you through the process, ensuring the efficiency and safety of the process.
3 of 3
SMART SENSE
HANDPIECE CAP/RES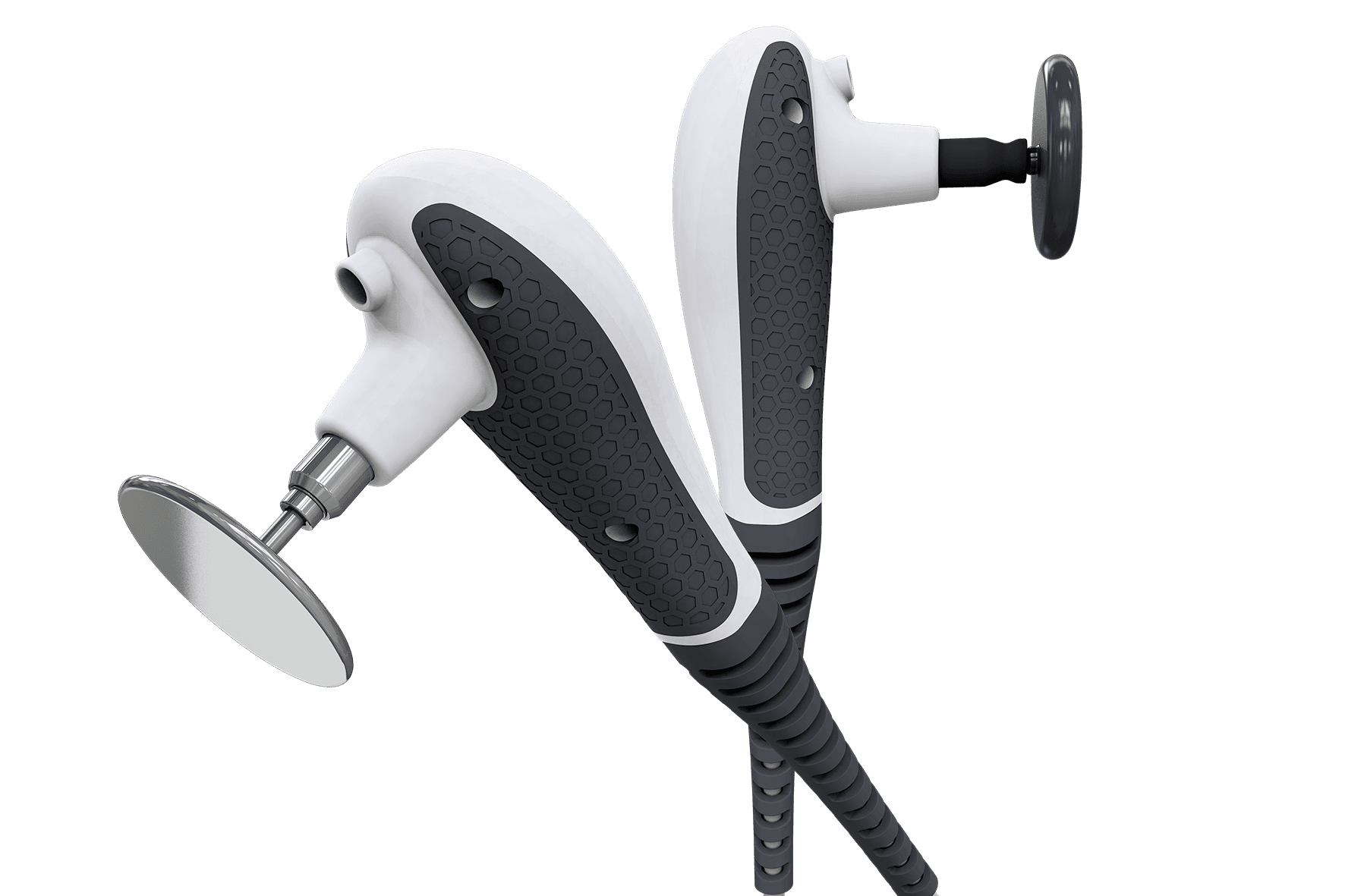 CAPACITIVE AND RESISTIVE HANDPIECES
1 of 5
SYSTEM ANTI-ROTATION
2 of 5
SMART SENSE CAP/RES HANDPIECE
Exclusive infrared sensor, in synergy with the rest of the "i sense".
3 of 5
ERGONOMIC DESIGN

4 of 5
HANDPIECE HOLDER
integrated for maximum comfort and ease of use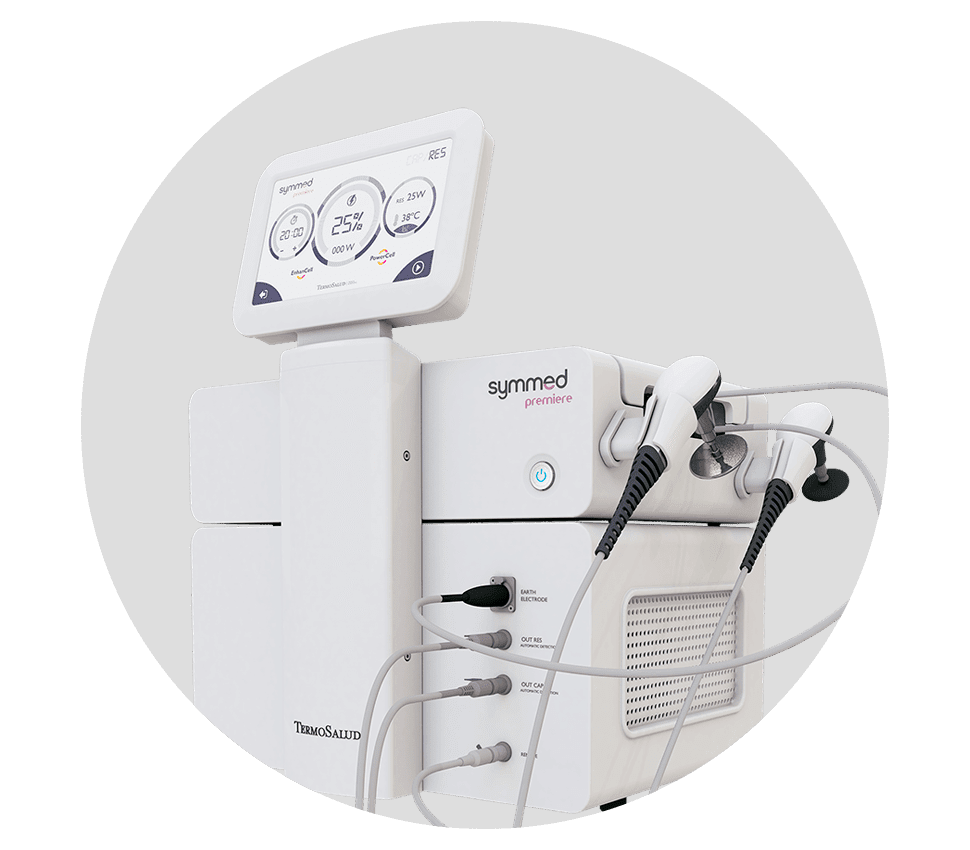 5 of 5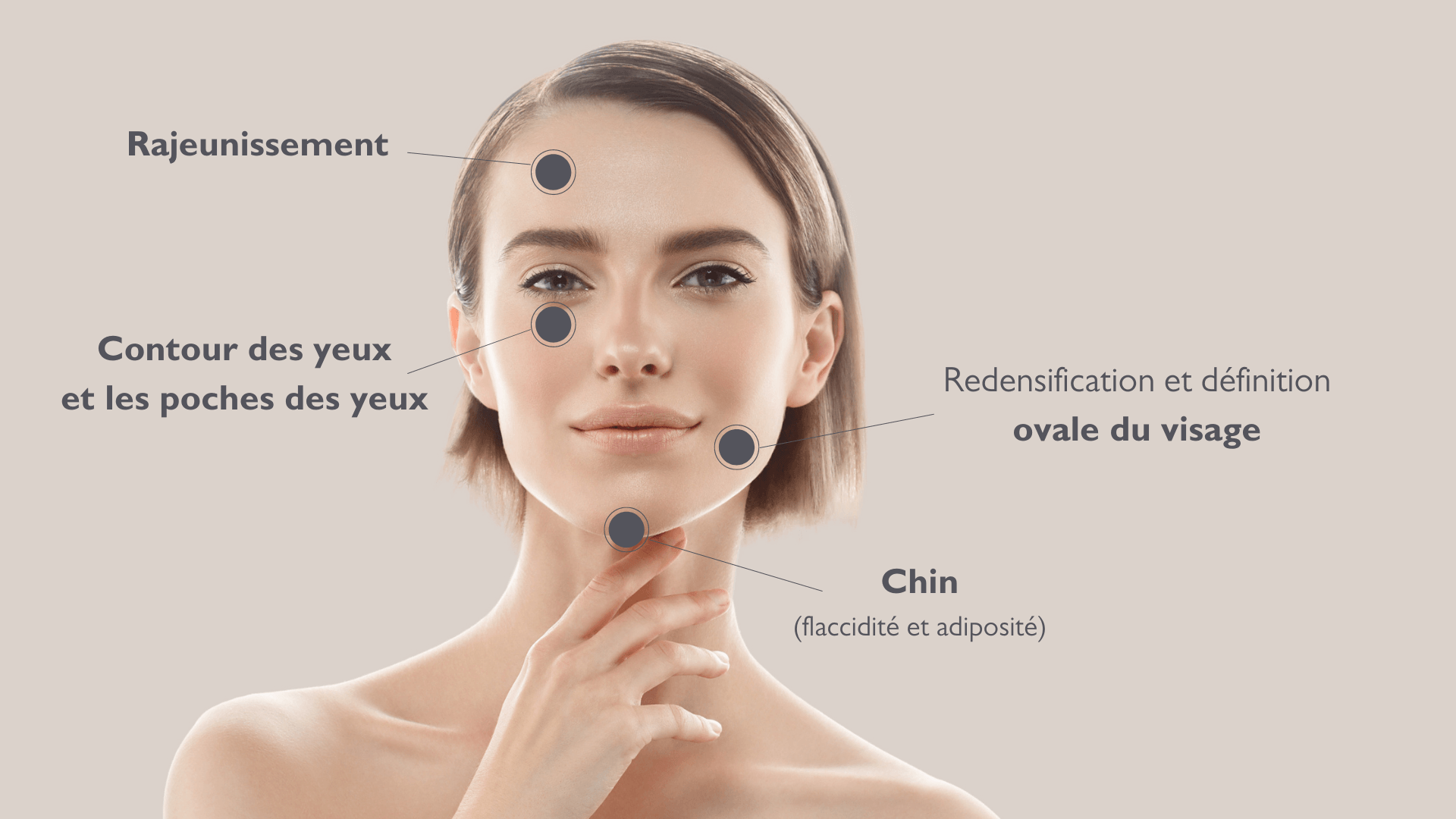 FACIAL
Anti-ageing
Firming
Redefining
Non-invasive lifting
CAPILLARY
Occasional/hormonal hair loss
Severe hair loss
Localised hair loss
Anti-ageing hair

The innovative working modes of the Symmed Premiere equipment allow the application of radiofrequency at maximum energy with excellent tolerance. The ActivePulse mode is designed to treat all skin types, including sensitive and ageing skin, guaranteeing optimal results in complete safety.

Optimised athermia
Maximises cell bio-stimulation mechanisms in the absence of heat. Recommended for the activation and elimination of toxins.

Pulsed hyperthermia
Promotes collagen synthesis and remodelling without subjecting the skin to excess temperature. Ideal for skin in need of redensification.


Delicate skin and sensitive areas




Peeling
Dermapen Mesotherapy

Thermosensitive active ingredients

Combinable with other therapies
Symmed Premiere grows with you with premium kits and accessories (optional) to complement and perfect the treatment experience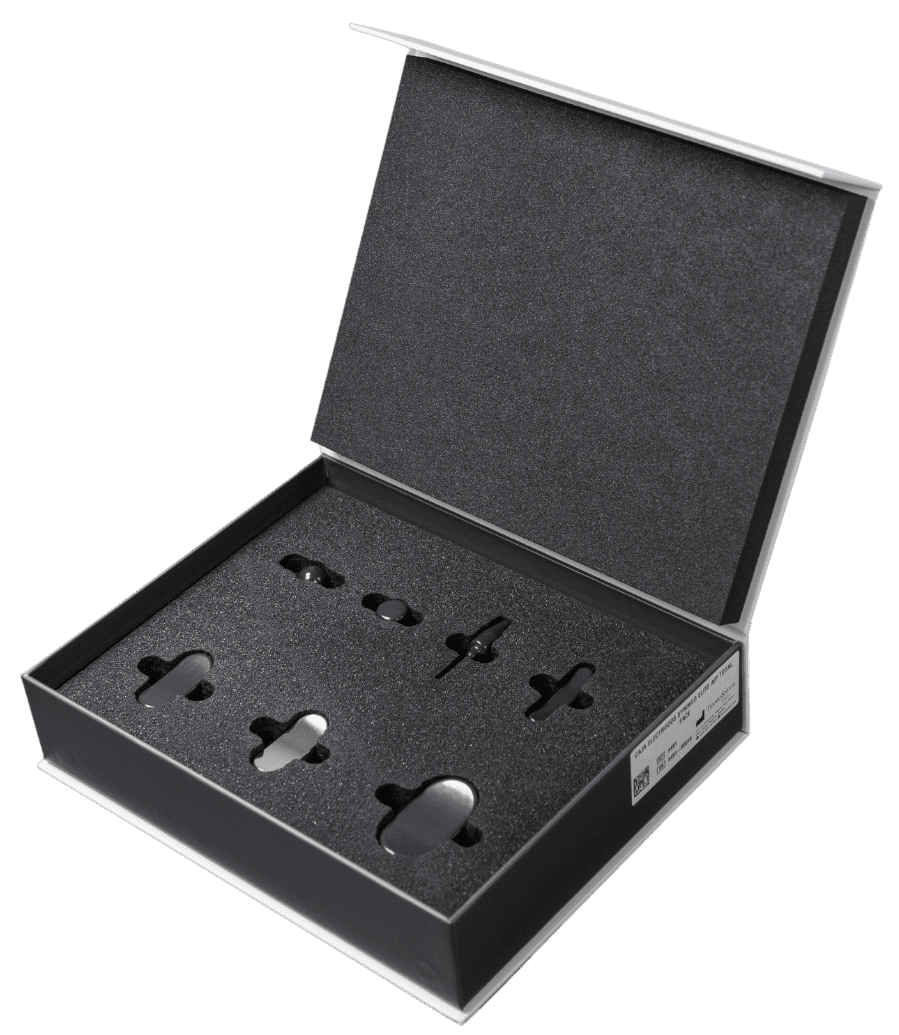 Symmed Premium Total Face&Neck kit. Precision facial technology for the care and beauty of the face, neck, chin and cleavage.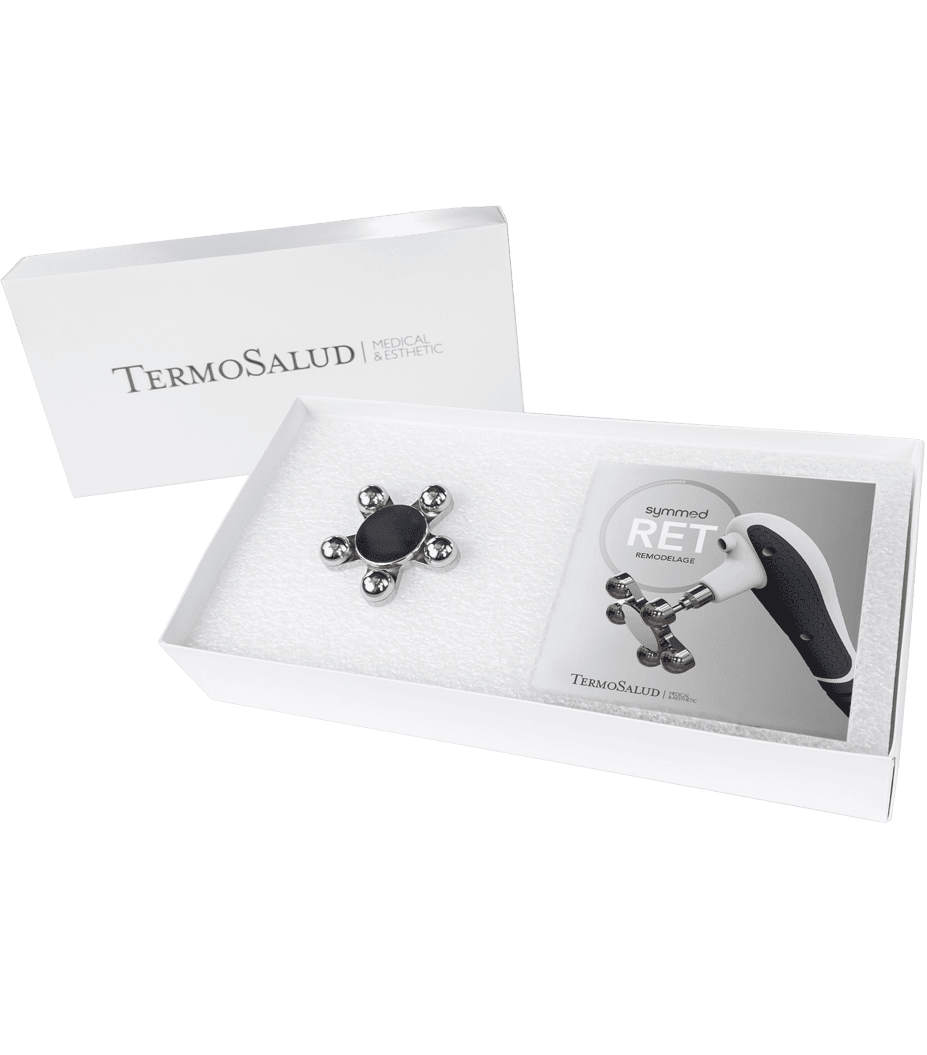 Electrodo RET. For optimal body-modelling results.

Boost results with our Symmed functional cosmetics
3. Antiaging
6. Oily skin
5. Neutral
(all skin types, including irritable/sensitive)
1. Anti-cellulite / Lipolytic (available for Symmed Elite Aesthetic)
2. Firming
4. Neutra
Our protocols have been tested to ensure the best results