At Termosalud we are experts in the development and manufacture of advanced technologies with high clinical efficacy for the aesthetics and aesthetic medicine sector.
Our extensive experience of more than 35 years linked to innovation allows us to offer patients and professionals the most effective, safe and profitable technological solutions and treatments on the market.
We develop 100% of our production at our central facilities in Spain.
Termosalud is present in more than 45 countries around the world, including the European Union and other key global markets.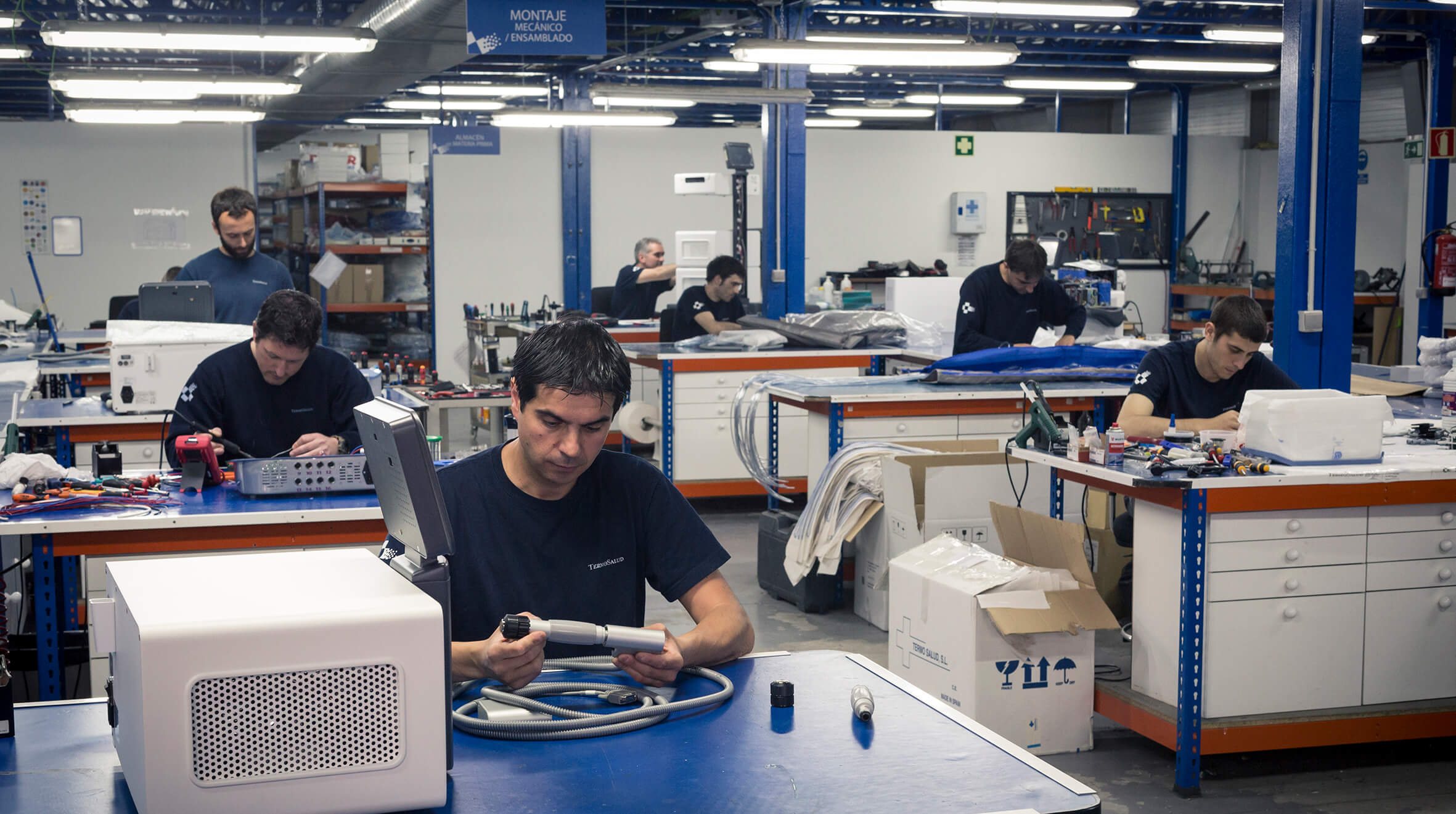 HISTORY
Termosalud is a family company founded by Ramón del Valle that started out on its mission of research, development and manufacture of professional equipment for practitioners in the health and beauty and aesthetic medicine sectors more than 35 years ago. His entrepreneurial spirit and experience in the medical and surgical equipment sector enabled him to become the first domestic manufacturer of pressotherapy and thermolipolysis technology in Spain in the 1980s.
Since then, Termosalud has grown its business and product line exponentially. It now operates in more than 45 countries around the world.
VISION
MISSION
Sales and marketing network
Termosalud has developed an extensive network of international partners in more than 45 countries around the world including the European Union and other key markets.
Our International Department focuses its efforts on identifying new business opportunities in order to continue extending this network.
In addition to developing our own equipment, we provide manufacturing services to third parties, always complying with the highest quality benchmarks under the ISO 13485 standard that enables us to develop devices for the medical sector (Medical Devices) in our facilities.
We offer you a comprehensive service in terms of product design and development through our R&D department, accompanying you throughout the whole process, including obtaining the CE marking for your device.
We offer you our experience as manufacturers for more than 30 years.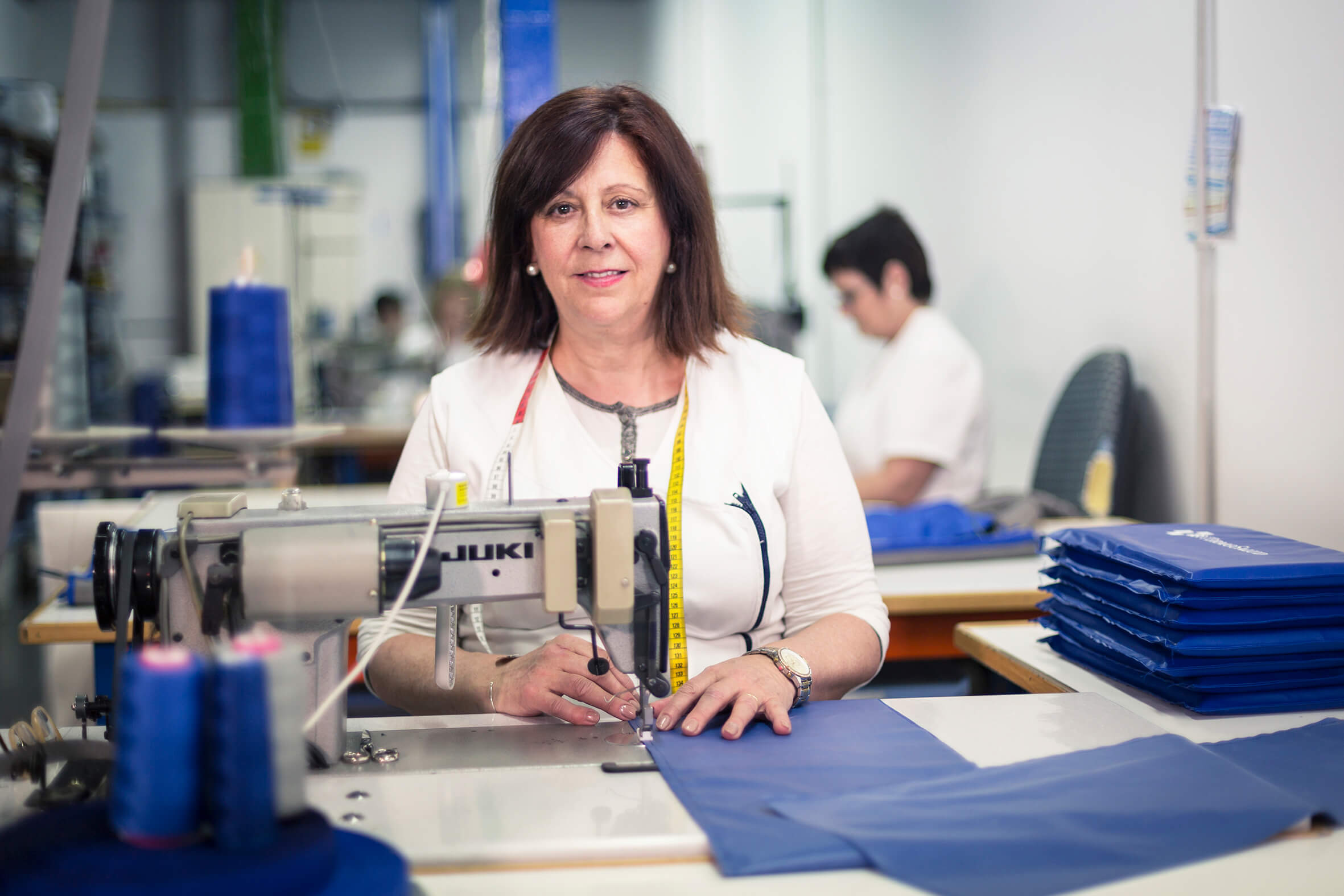 The development of human capital, commitment to research, innovative activity and quality are, together with our commitment to internationalization, the pillars of this Asturian company. Currently, Termosalud is present in more than twenty countries distributed over four continents and is immersed in a permanent expansion process.
Innovation
The R&D+i department is one of the fundamental pillars of the company. We work in close collaboration with aesthetic medicine institutes and technological centres in the search for new applications and developments, always using the latest technological advances in order to optimise the product and ensure the highest quality and effectiveness. This cooperation enables us to tackle projects of great technical complexity and to develop not only equipment but also pioneering treatments that set new standards in aesthetic and cosmetic medicine.
Termosalud participates in innovation projects in the field of health with organisations such as the Biomedicine and Health Cluster of the Principality of Asturias, BioCEEI, the Asturian Innovation Club, the University of Oviedo, the Prodintec Foundation and the Institute for Economic Development of the Principality of Asturias (IDEPA).
Acknowledgements
As an Innovative SME, Termosalud has gained the recognition and support of the National Innovation Corporation-ENISA (Ministry of Industry, Energy and Tourism).

Please fill in the following form if you have any queries and we will get in touch as soon as possible. We will be happy to answer all your questions.