Symmed Elite redefines the limits of radiofrequency treatment to provide you with the best customised facial, body and hair rejuvenation treatments.
Discover the Symmed effect and enjoy the vitality of radiant skin that defies the passage of time.
Discover how our Symmed Elite equipment can help your business.
Symmed Elite's triple S technology enables in-depth treatment of the skin by means of biochemical stimulation of cells and their environment.
Symmed elite uses modulated radiofrequency to achieve the best results in body contouring and anti-aging treatment:
RADIOFREQUENCY DIATHERMIA
Remodels, reduces, firms and restores body, hair and facial balance with optimised in-depth cell activation.
Symmed Elite is a 448-KHz modulated radiofrequency technology that stimulates tissues by means of an electro-thermal effect. 
The treatment is conducted with a pleasant massage with the selected handset on the treated area. A return plate made of a flexible material is placed on the opposite side. Symmed functional cosmetics are always used to facilitate penetration of the energy to the tissues and add active ingredients that enhance the results of the treatment.
The patient can return to his/her daily routine after the session since it is a convenient, non-invasive and very safe technology.
The following are the expected results of the treatments:
A notable improvement in the texture and hydration of the skin thanks to activation of collagen, elastin and hyaluronic acid synthesis.
A reduction of fatty tissue after fat-reduction and anti-cellulitis body treatments.
A reduction of flaccidity.
Muscle toning.
Elimination of fluids and waste.
The end result is a better-hydrated, firmer skin, more sharply-defined contours and a remarkable reducing effect.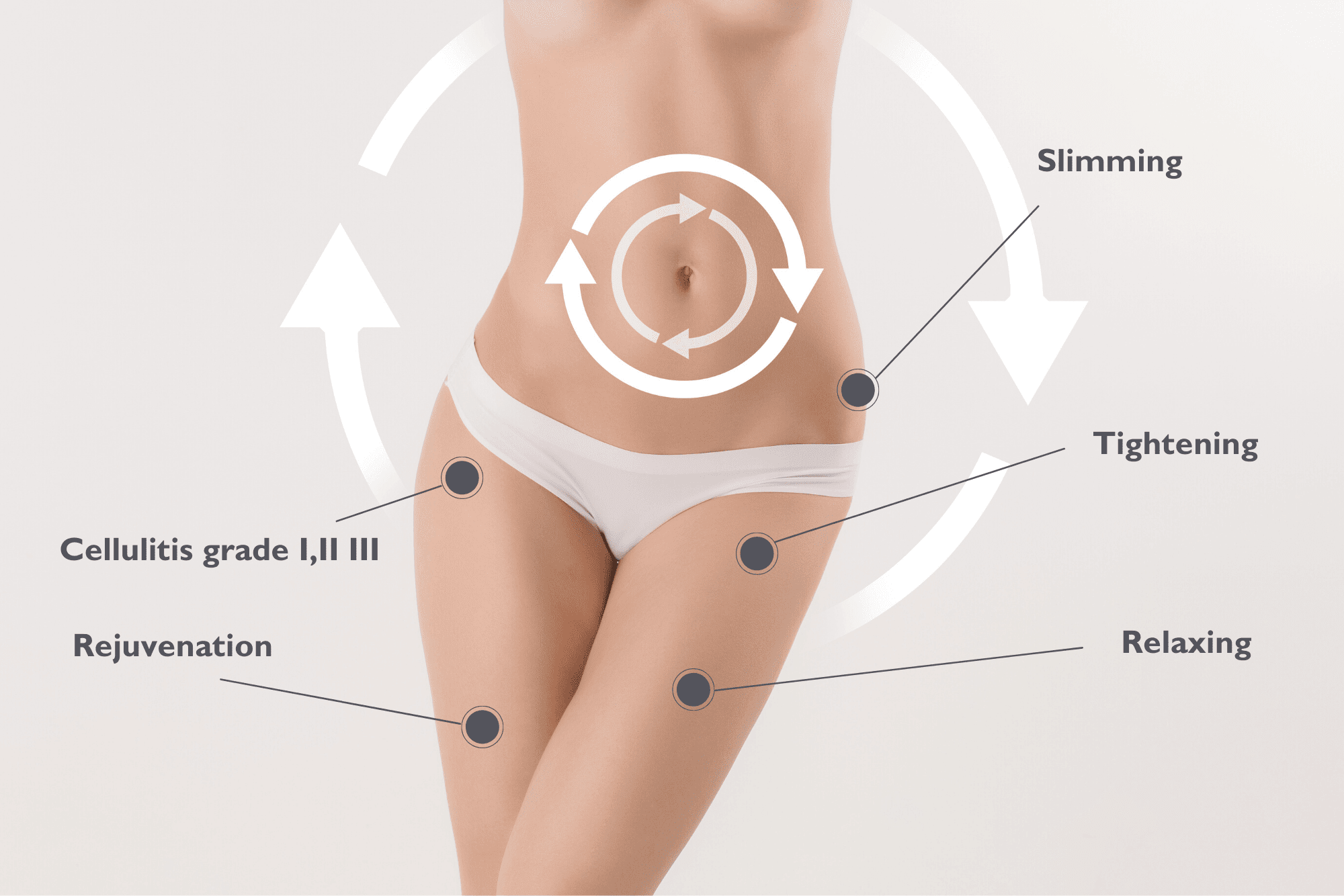 Do you have any questions?







Premium kits
with specific electrodes
More information
send us a message