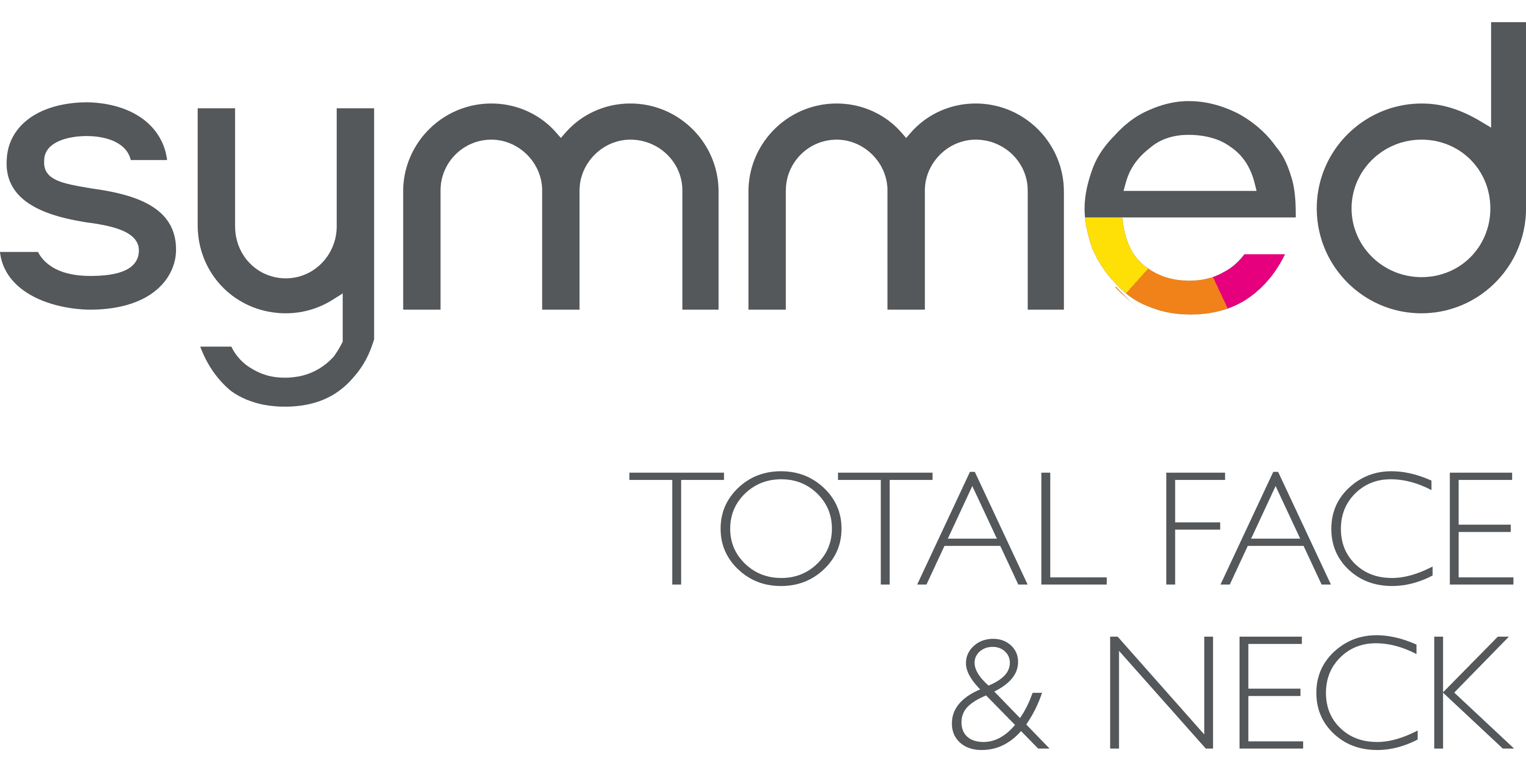 SYMMED RADIOFREQUENCY for care of the face, chin, neck and cleavage
Redefine the limits of your facial beauty with Symmed Total Face&Neck, a new line of electrodes that ensure excellent adaptation to facial contours and provide premium treatment for the best rejuvenation and firming results.
Discover how our Symmed Total Face&Neck equipment can help your business
Join the Symmed Total Face&Neck effect and start enjoying the benefits of our most advanced radiofrequency unit equipped with triple S technology
DIATERMIA POR RADIOFRECUENCIA
Symmed Total Face&Neck deploys S EnhanCell technology that enables deep cellular stimulation without increasing the temperature in facial treatment, thus optimizing the benefits and results
The new Symmed Total Face&Neck electrodes coupled to the Symmed Elite radiofrequency unit enable application of electromagnetic waves to the skin, inducing an electrical and thermal effect that elicits various cellular and physiological responses:
Implementation of these processes enables us to solve the main aesthetic problems such as flaccidity, bags under the eyes, wrinkles, localized adiposity (e.g. double chin), loss of tone and definition to provide you with a rejuvenated face, neck and décolleté and radiant skin.
The success of Symmed Total Face&Neck lies in the combination of advanced Symmed Elite radiofrequency with electrodes that ensure maximum adaptation to each facial region.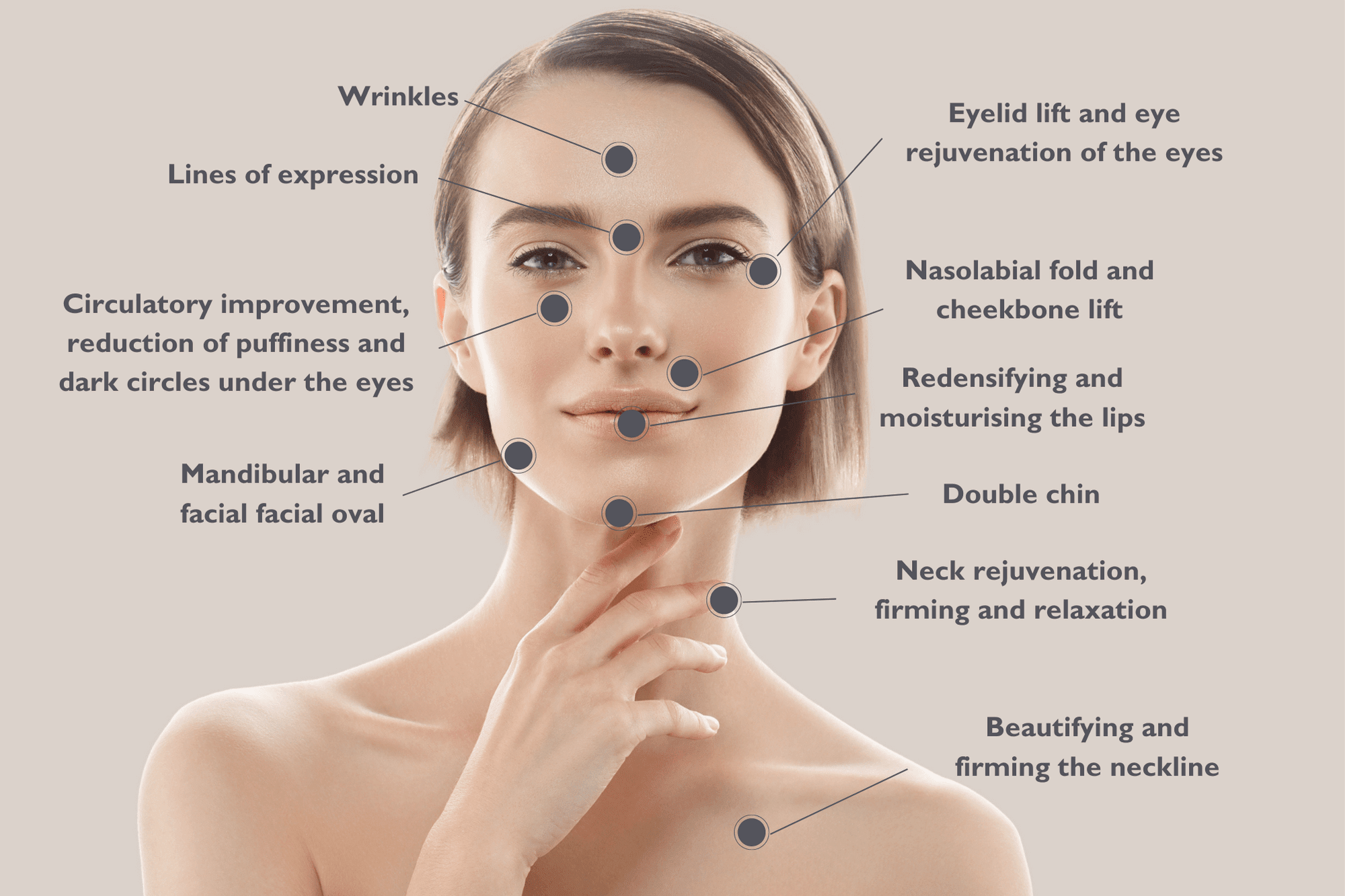 Symmed Total Face & Neck includes functional cosmetics
3. Anti-ageing
5. Neutral
6. Oily skin
Do you have any questions?

Dermal, hypodermic and muscular action

High ergonomics, adaptability and manageability